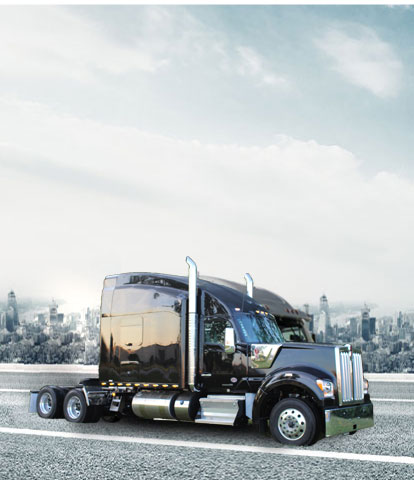 THE ULTIMATE CUSTOM SLEEPER – ALL THE COMFORTS OF HOME, NO MATTER WHERE THE ROAD TAKES YOU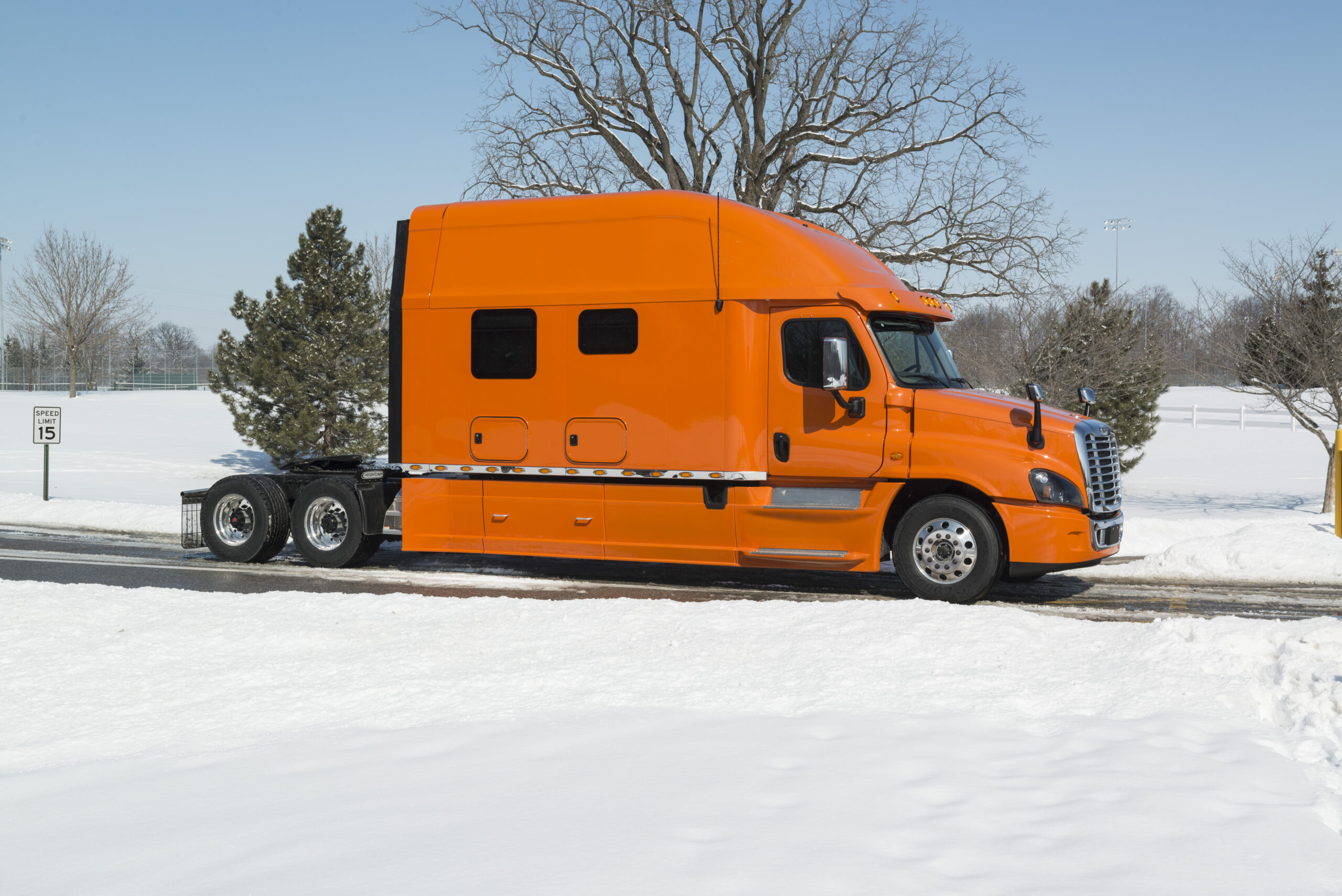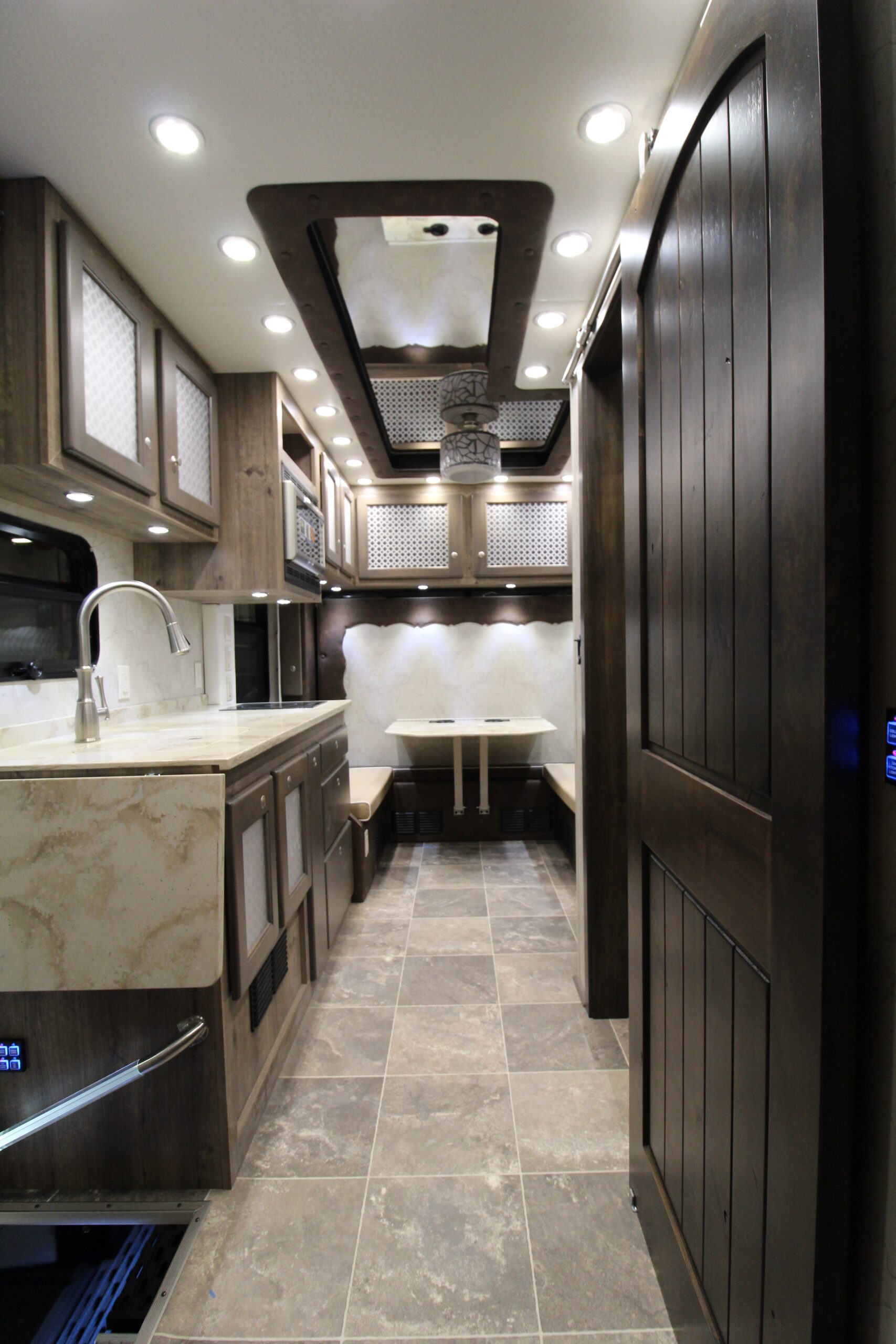 Living and working in a Bolt Custom Tractor Trailer Sleeper, you'll enjoy a professional atmosphere with quality features designed to enhance your personal comfort and maximize your business investment.
Typical custom sleeper sizes range from 100″ to 150″ in length with longer or shorter builds available upon customer request. Our unique design maximizes the aerodynamic benefits of OEM sleepers while offering greater quality details, increased space and homelike interior features. Our goal is to create a semi-truck sleeper that helps maximize your productivity while providing superior comfort for your time on the road.
Fully Integrated Sleeper Design
Our integrated truck sleepers are designed and manufactured to OEM standards in order to mimic the benefits of a sleeper straight from the factory floor while offering a larger footprint and unsurpassed custom features. As an industry leader, Bolt includes a wide selection of standard amenities, distinctive custom interiors, and is the only expedited truck sleeper manufacturer to offer both a sweeping aerodynamic design and a superior aluminum construction.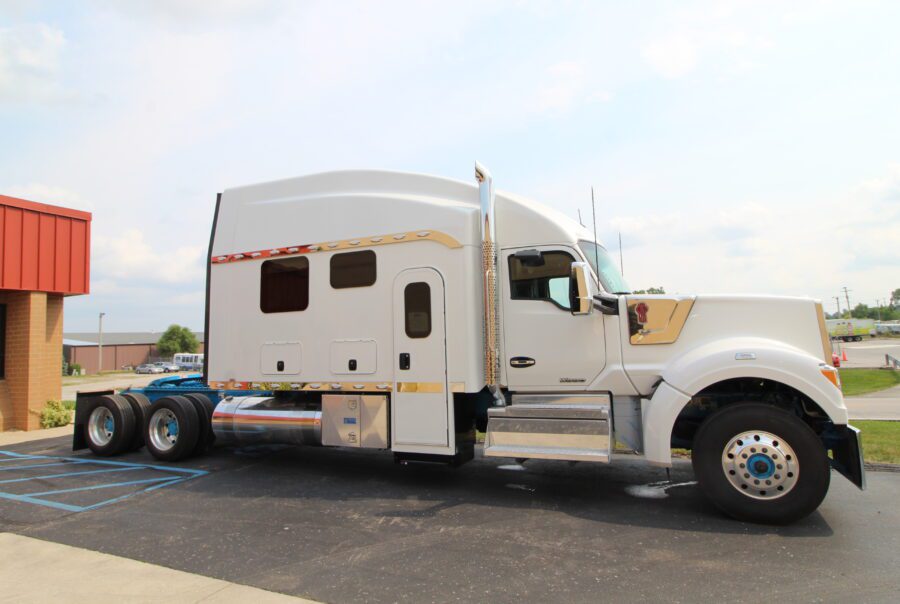 OEM style aerodynamic roof design
Dine-a-bunk
Shower / Toilet
Sharp convection / microwave oven
Work lights
Norcold DE0061T, 7.0 cu. ft. Refrigerator
Cooktop
LCD TV / DVD with In Motion Satellite available
Fantastic 12 volt roof vent fan
Wheel to wheel fairings
Roof-mounted air conditioner
Espar Airtronic D2 heater
Onan 8 KW generator
Qualcomm bracket
Benefits of our sleeper cab design vs. our competitors: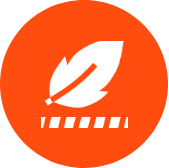 While the competition employs a wood construction, we utilize both an aluminum exterior shell and cabinetry on the inside – making the unit lighter. This maximizes fuel efficiency while maintaining superior durability.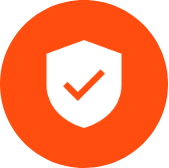 Our aluminum exterior construction won't splinter and crack in the case of a collision or rollover like the wood construction of our competitors.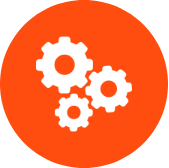 Our internal cabinets are all interconnected and Huck is bolted to the sleeper cab's exterior shell. This design tremendously strengthens the sleeper's construction, as opposed to our competitors who merely hang wooden cabinets from their sleeper's exterior. Unfortunately, if an expedited truck with a competitor's sleeper would ever be involved in a head-on collision, those cabinets have the potential to dislodge and fly forward – endangering the truck's occupants. With our unique design, this cannot happen with a Bolt Custom Sleeper.
Don't accept the alternative – You deserve to be in a