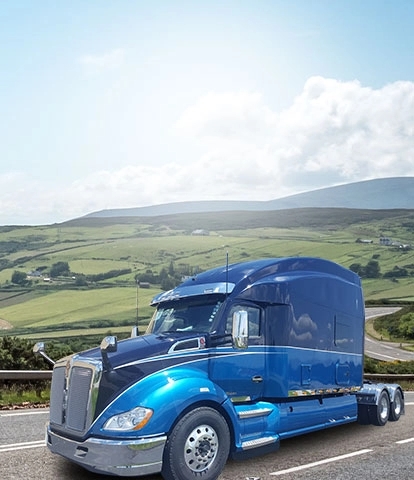 THE ULTIMATE CUSTOM SLEEPER – ALL THE COMFORTS OF HOME, NO MATTER WHERE THE ROAD TAKES YOU
We know it's challenging keeping up-to-date on current news and events and finding industry specific information relevant to you. That's why we've created this section to offer owner-operators – living and working in a Bolt Custom Sleeper – important and interesting information to be helpful for your business and scheduling.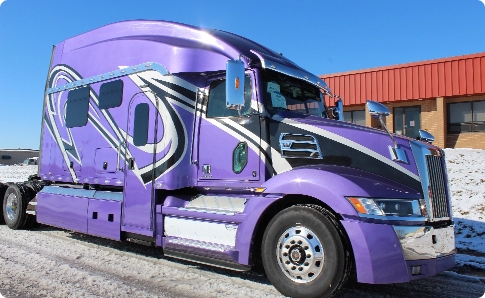 Dine-A-Bunk Now Available as Option for Western Star Sleepers
DTNA Press Release
PORTLAND, Ore. – A driver's lounge system that offers lon g-haul drivers maximum living space and versatility is now available as a third-party option for select Western Star 5700XE sleeper configurations.
Western Star Trucks has partnered with BOLT Custom Trucks to make the BOLT Dine-A-Bunk™ system available with the Western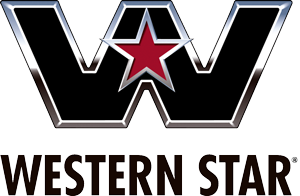 Star 5700XE and 4900 models with 68-inch and 82-inch sleepers. The BOLT Dine-A-Bunk system features a deluxe bed and mattress that folds up when not needed, rather than simply a bench seat cushion that serves double duty as a bunk mattress. When the bed is in the up position, a dining table folds out and the bunk supports convert to seating benches on both sides of the table. The feature gives drivers greater control over their living space and more room in which to sleep, relax, eat and work.
"BOLT is a leading manufacturer in custom sleepers, and its Dine-A-Bunk offers the maximum convenience and versatility," said Ann Demitruk, vice president of marketing for Western Star. "Western Star knows how important comfort and convenience are to drivers whether they're on the road or on a break, and that's why we are committed to providing the optimal experience."
For customer convenience, trucks can be drop-shipped from the Western Star factory straight to BOLT Custom Trucks where the Dine-A-Bunk system will be installed at BOLT's factory in Fort Wayne, Indiana.
The 5700XE combines Western Star's renowned quality with fuel efficiency and performance. The interior of the 5700XE is loaded with comfort, room and storage to spare. It is ergonomically designed and available with personalization options, such as three roof heights, a walkthrough design, wood cabinets, and more.
For more information, go to WesternStarTrucks.com.